This dog is such a good dog! He is 7 months old boy named Thor (bonr the 28th of May). We took him from a family because they didnt even had money for themselves, so Thor was already 3 days without food. It was us or the killingstation. Because the family didnt have a licence, they were afraid going to walk with Thor. Thats why from doesnt have good socialization. He can live with other dogs but introducing new dogs is not very easy for him. We introduced him one by one to our pack of 7 dogs and that was with a bozal, which we definitely needed. But after a while of sniffing and correcting, he did well and can be without his bozal, but always with vigilance. This with training and time is going to be better. He is very faithful and very playful. He has a lot of energy and would be perfect in a family with a big garden. He listens very well and is carefull. During playing he is aware of your own fingers and the toy. We are training him to catch and to let go, what also is very handy in case of an accident with another dog. He sits on command. He is pulling the lead a bit but also trainable what we are already training. In the house he is very sweet, likes the sofa and warm blankets. Thor is a Staffordshire terrier x pitbull mix. If you are interested in Thor, you need to have a licence and sign a contract. He will go castrated. Mail to Vagabundogs@gmail.com in case of interest or any questions.
---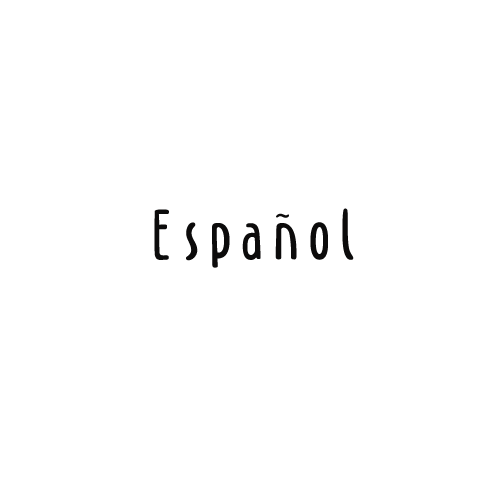 ¡Este perro es un perro tan bueno! Es un chico de 7 meses llamado Thor (nacido el 28 de mayo). Lo sacamos de una familia porque ni siquiera tenían dinero para ellos, por lo que Thor ya estaba 3 días sin comida. Éramos nosotros o la perrera de Athisa.Debido a que la familia no tenía licencia, tenían miedo de caminar con Thor. Es por eso que desde el verano ya no tiene una buena socialización. Puede convivir con otros perros, pero presentar perros nuevos no es muy fácil para él. Lo presentamos uno a uno a nuestra manada de 7 perros y eso fue con un bozal, que definitivamente necesitábamos. Pero después de un rato de olfatear y corregir, lo hizo bien y puede estar sin su bozal, pero siempre con vigilancia. Esto con entrenamiento y tiempo va a ser mejor.Es muy fiel y muy juguetón. Tiene mucha energía y sería perfecto en una familia con un gran jardín. Escucha muy bien y tiene cuidado. Durante el juego, es consciente de tus propios dedos y del juguete. Lo estamos entrenando para atrapar y soltar, lo que también es muy útil en caso de accidente con otro perro. Se sienta al mando. Está tirando un poco de la correa pero eso va a mejorar. En la casa es muy dulce, le gusta el sofá y las mantas calentitas. Thor es un mezcla de staffordshire terrier x pitbull. Si está interesado en Thor, debe tener una licencia y firmar un contrato. Irá castrado. Envíe un correo a Vagabundogs@gmail.com en caso de interés o cualquier duda o pregunta
---
Deze hond is zo'n brave hond! Hij is een 7 maanden oude jongen genaamd Thor (geboren op 28 mei). We haalden hem uit een gezin omdat ze niet eens geld voor zichzelf hadden, dus Thor zat al 3 dagen zonder eten. Het was óf ons, óf het dodingstation.
Omdat de familie geen vergunning (de "gevaarlijke" honden vergunning die men hier in Spanje moet hebben als je een "gevaarlijk" ras hebt) had, waren ze bang om met Thor mee te lopen. Daarom heeft hij sinds de zomer geen goede socialisatie meer gehad. Hij kan samenleven met andere honden, maar het introduceren van nieuwe honden valt hem niet mee. We hebben hem een ​​voor een voorgesteld aan onze roedel van 7 honden en dat was met een muilkorf, die we zeker nodig hadden. Maar na een tijdje snuffelen en corrigeren deed hij het goed en kan hij zonder zijn snuit zijn, maar altijd met waakzaamheid. Dit met training en tijd zal beter zijn. Voor nu is hij vrij bezitterig en jaloers, maar dit zal na castratie en met training verbeteren.
Hij is erg trouw en erg speels. Thor heeft veel energie en zou perfect zijn in een gezin met een grote tuin. Luistert heel goed en is ook voorzichtig. Let tijdens het spelen op onze vingers en het speelgoed. We trainen hem om te pakken en los te laten, wat ook erg handig is bij een ongeluk met een andere hond. Hij trekt een beetje aan de riem, maar dat wordt beter. Hij is heel lief in huis, hij houdt van de bank en warme dekens. Thor is een staffordshire terrier x pitbull. Als u geïnteresseerd bent in Thor, Stuur een e-mail naar Vagabundogs@gmail.com bij interesse, twijfel of vraag
---
Das ist ein braver Hund. Er ist 7 Monate alt (geboren am 28.Mai) und heisst Thor. Wir haben ihn aus einer Familie herausgeholt, die finanzielle Probleme hatte, sodass Thor drei Tage ohne Essen war. Es gab nur uns oder die Tötungsstation als Option. Weil die Familie keine Kampfhund-Lizenz hatten, haben sie sich nicht getraut, mit ihm auf die Strasse zu gehen. Deshalb ist er nicht gut sozialisiert. Er kann mit anderen Hunden zusammenleben, jedoch sind neue Hunde für ihn erstmal eine Herausforderung. Wir haben ihn nach und nach unserem Rudel aus 7 Hunden bekannt gemacht, jedoch mit einem Maulkorb, der wirklich notwendig war. Nach einer Weile beschnüffeln, ging es gut und mittlerweile kommt er mit den anderen Hunden gut aus, jedoch immer mit Achtsamkeit, da er sehr eifersüchtig ist. Viel Aufmerksamkeit, Training und Kastration wird das verbessern können. Thor ist sehr treu und sehr verspielt. Er hat sehr viel Energie und wäre perfekt für eine Familie mit grossem Garten. Er hört sehr gut und ist vorsichtig. Während dem Spielen passt er auf die Finger und auch auf sein Spielzeug auf. Wir trainieren mit ihm, etwas zu packen und auch wieder loszulassen, was bei einem möglichen Vorfall mit einem anderen Hund sehr sinnvoll ist. Er zieht etwas an der Leine, aber auch das wird besser. Im Haus ist er sehr lieb, er liebt die Couch und warme Decken.
Thor ist ein Staffordshire-Terrier / Pitbull- Mischling. Bei Interesse oder Fragen sende eine Email an: Vagabundogs@gmail.com
Question about Thor? Mail us at VagabunDOGs@gmail.com
Pregunta sobre Thor? Envíenos un correo electrónico a VagabunDOGs@gmail.com