So this is an interesting story again. We were contacted by a lady who knew her neighbors dog was giving birth to puppies. She remembered that last year it was the same but puppies were suddenly gone (later found out she dumped them in the trash) so she called us for help.This morning was the moment. Our volunteer Julie saw she got puppies and went by her house saying that when she needs help, she can contact us. We wrote a note in Spanish, Julie left that with the lady and then left. Not even one hour later. The same Lady who contacted us (now we know her as Christine) called us saying that she just caught her neighbor on the way to the trash with the puppies!! Christine phoned us immediately and we jumped in the car to go there. Finally, we were able to get the mommy dog and the puppies all together. When we arrived in the garden, the mommy dog tried to hide the puppies. Digging holes and wanted to put the puppies in there trying to hide. Of course mommy dog already knew the situation was unsafe for her and the pups.We were a bit afraid the mommy didn't accept the puppies but as soon as we made it all a bit cosy for her and left her alone with the puppies, she laid down and all of them could drink her milk. So cute! There are 9 pups in total! We will all keep you updated. The father dog is probably a pincher and the mom is a bodeguero mix dalmatian.
---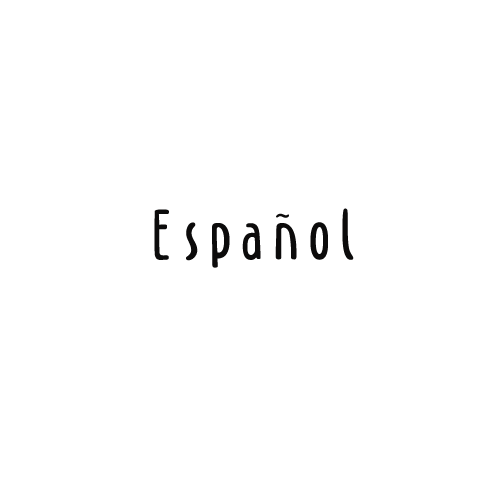 Así que esta es una historia interesante de nuevo. Fuimos contactados por una señora que sabía que el perro de su vecino estaba pariendo cachorros. Recordó que el año pasado fue lo mismo pero los cachorros se habían ido de repente (más tarde se enteró de que los tiró a la basura) así que nos llamó para pedir ayuda. Nuestra voluntaria Julie vio que tenía cachorros y pasó por su casa diciendo que cuando necesite ayuda, puede contactarnos. Escribimos una nota en español, Julie se la dejó a la señora y luego se fue. Ni siquiera una hora después. ¡La misma Señora que nos contactó (ahora la conocemos como Cristina, la vecina) nos llamó diciendo que acaba de atrapar a su vecina en el camino a la basura con los cachorros! Cristina nos llamó de inmediato y nos subimos al coche para ir allí. Finalmente, pudimos juntar a la perra y los cachorros. Cuando llegamos al jardín, la perra trató de esconder a los cachorros. Cavando agujeros y quería poner a los cachorros allí tratando de esconderse. Por supuesto que mamá ya sabía que la situación no era segura para ella y los cachorros, teníamos un poco de miedo de que mamá no aceptara a los cachorros, pero tan pronto como lo hicimos todo un poco cómodo para ella y la dejamos sola con los cachorros, se acostó y todos pudieron beber su leche. ¡Muy lindo! ¡Hay 9 cachorros en total! Todos te mantendremos informado. El perro padre es probablemente un pincher y la madre es un dálmata mezcla bodeguero.
---
Dit is dus weer een interessant verhaal. We werden benaderd door een dame die wist dat de hond van haar buren puppy's zou krijgen. Ze herinnerde zich dat het vorig jaar hetzelfde was, maar de puppy's waren plotseling weg (later ontdekte ze dat ze ze in de vuilnisbak had gedumpt), dus belde ze ons om hulp. Vanmorgen was het moment. Onze vrijwilligster Julie zag dat ze puppy's kreeg en ging langs haar huis om te zeggen dat ze contact met ons kan opnemen als ze hulp nodig heeft. We schreven een briefje in het Spaans, Julie liet dat achter bij de dame en ging toen weg. Nog geen uur later. Dezelfde dame die contact met ons opnam (nu kennen we haar als Cristina) belde ons en zei dat ze net haar buurvrouw had betrapt op weg naar de prullenbak met de puppy's !! Cristina belde ons meteen en we sprongen in de auto om daarheen te gaan. Toen we in de tuin aankwamen, probeerde de mamahond de puppy's te verstoppen. Gaten graven en wilde de pups erin stoppen om hen te verstoppen. Mamahond wist natuurlijk al dat de situatie onveilig was voor haar en de pups. We waren een beetje bang dat mama de pups niet accepteerde maar zodra we het allemaal een beetje gezellig voor haar hadden gemaakt en haar alleen lieten met de pups, is se gaan liggen en ze konden allemaal haar melk drinken. Heel schattig! Er zijn in totaal 9 pups! We houden jullie allemaal op de hoogte. De vaderhond is waarschijnlijk een pincher en de moeder is een bodeguero mix Dalmatiër.
Question about Kenji? Mail us at VagabunDOGs@gmail.com
Pregunta sobre Kenji? Envíenos un correo electrónico a VagabunDOGs@gmail.com