Training is about the relationship and trust between you and your dog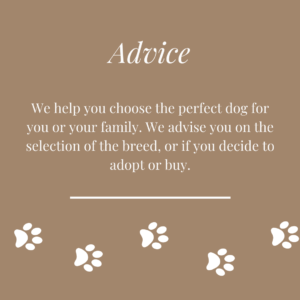 Who am I?
Maaike!
I am Maaike, a social worker with a great passion for dogs. I fell in love with dogs  when I was a child. My family started with working dogs, Border Collies, to herd sheep and do dog sports, agility about 3 times a week.
When I was 16, I adopted my first dog from a shelter in Spain and that was the beginning of my journey to Spain.
From the age of 16, I used my school holidays to work in dog shelters in Spain. Later in 2015, I moved to Spain and now run a small shelter for streetdogs.
With all this experience, there was only one thing missing: I wanted to be a dog trainer! Now I am and I have successfully completed my Professional Dog Training course in Granada, I am ready to start training dogs!
Kaya Dogtraining
What they say about Kaya
Maaike is a very sweet, compassionate, commited and straight dogtrainer. She has a dogshelter and is certified as a dogtrainer. Because of that she has a lot of experience with all kind of dogs. Especially the ones that need extra help and attention. You can come to her with all kind of questions. Maaike helped me with my senior dog. I had all kinds of questions, especially about his diet, and i got some good advice!
Maaike rocks! my dogs Mishka and Pumba always stay with her when we travel and they love it. Maaike is so kind to them and very flexible for pick up and drop of. For my dogs, staying with Maaike is like a holiday
I definitely recommend!
Maaike understands dogs needs. She has rescued and rehomed a lot of dogs here in Villablanca. She is compassionate, dedicated and works hard with dogs to get them to trust humans again. She helps them through trama to get them walking on a lead again after suffering abuse. She is one special lady that can help you with your dogs training needs.