Thano is mix jack russel podenco which we took in from a family who didnt have time for him. Because of that, he started to have behavioral issues, but nothing we couldt fix just by walking and spending time with him.  He issues were: Destroying the sofa, his bed, biting in peoples ankles, barking at cars. This is only the result/symptom of being frustrated because of being alone in a small apartment for 10 hours a day, everyday.
Thano is an active dog, born 08-09-2020 (time of coming to us, he is 9 months old). He likes playing with his ball, with eating he doesnt like to share so better eat seperate from other dogs. He likes other dogs but in the beginning is a bit afraid. With Thano its important to do big walks or cycling with him. Play with ball, do some training with him. If you offer all that, he is a cute dog, likes cuddles and spend time with you. 
Now that we have him, he is good with dogs, good with people, doesnt bark to cars or scooters anymore. Doesnt bite peoples ankles and doesnt destroy. The only thing he likes to do is playing with his blanket. during the night. 
---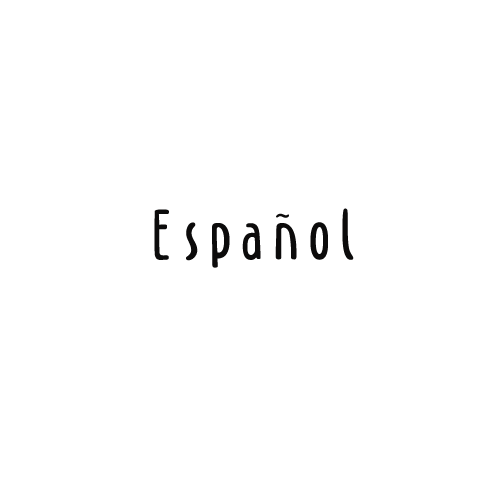 Thano es una mezcla de Jack Russell Podenco que recibimos de una familia que no tenía tiempo para él. Debido a eso, comenzó a tener problemas de comportamiento, pero nada que no pudiéramos solucionar con solo caminar y pasar tiempo con él. Sus problemas fueron: Destruir el sofá, su cama, morder los tobillos de la gente, ladrar a los autos. Este es solo el resultado / síntoma de estar frustrado por estar solo en un apartamento pequeño durante 10 horas al día, todos los días.
Thano es un perro activo, nacido el 08-09-2020 (hora de venir a nosotros, tiene 9 meses). Le gusta jugar con su pelota, con la comida que no le gusta compartir, así que es mejor comer separado de otros perros. Le gustan otros perros pero al principio tiene un poco de miedo. Con Thano es importante hacer grandes caminatas o montar en bicicleta con él. Juega con la pelota, entrena un poco con él. Si le ofreces todo eso, es un perro lindo, le gustan los mimos y pasa tiempo contigo.
Ahora que lo tenemos, es bueno con los perros, bueno con la gente, ya no le ladra a los coches ni a los patinetes. No muerde los tobillos de la gente y no destruye. Lo único que le gusta hacer es jugar con su manta. durante la noche.
---
Thano ist ein Mix aus Jack Russel Podenco, den wir von einer Familie aufgenommen haben, die keine Zeit für ihn hatte. Aus diesem Grund bekam er Verhaltensprobleme, aber nichts, was wir nicht lösen konnten, indem wir einfach nur spazieren gingen und Zeit mit ihm verbrachten. Seine Probleme waren: Das Sofa zerstören, sein Bett, in die Knöchel der Leute beißen, Autos anbellen. Dies ist nur das Ergebnis / Symptom der Frustration, weil man jeden Tag 10 Stunden am Tag allein in einer kleinen Wohnung ist.
Thano ist ein aktiver Hund, geboren am 08.09.2020 (Zeitpunkt, zu uns zu kommen, er ist 9 Monate alt). Er spielt gerne mit seinem Ball, beim Fressen teilt er nicht gerne, also iss lieber getrennt von anderen Hunden. Er mag andere Hunde, hat aber am Anfang etwas Angst. Mit Thano ist es wichtig, mit ihm große Spaziergänge oder Radtouren zu unternehmen. Spielen Sie mit dem Ball, trainieren Sie mit ihm. Wenn Sie das alles bieten, ist er ein süßer Hund, schmust gerne und verbringt Zeit mit Ihnen.
Jetzt, wo wir ihn haben, ist er gut mit Hunden, gut mit Menschen, bellt nicht mehr zu Autos oder Rollern. Beißt nicht die Knöchel der Leute und zerstört nicht. Am liebsten spielt er nur mit seiner Decke. während der Nacht.
---
Thano is een mix jack russel podenco die we hebben overgenomen van een familie die geen tijd voor hem had. Daarom begon hij gedragsproblemen te krijgen, maar niets dat we konden oplossen door gewoon te wandelen en tijd met hem door te brengen. Zijn problemen waren: het vernielen van de bank, zijn bed, bijten in de enkels van mensen, blaffen naar auto's. Dit is slechts het resultaat/symptoom van gefrustreerd zijn omdat je elke dag 10 uur per dag alleen in een klein appartement zit, dag in dag uit.
Thano is een actieve hond, geboren 08-09-2020 (tijdstip van komst bij ons, hij is 9 maanden oud). Hij speelt graag met zijn bal, bij eten vindt hij het niet leuk om te delen dus eet hij liever apart van andere honden. Hij houdt van andere honden maar is in het begin een beetje bang. Bij Thano is het belangrijk om grote wandelingen of fietstochten met hem te maken. Als je dat allemaal biedt, is hij een schattige hond, houdt van knuffelen en brengt tijd met je door.
Nu we hem hebben is hij goed met honden, goed met mensen, blaft niet meer naar auto's of scooters. Bijt niet in de enkels van mensen en vernielt niet. Het enige wat hij graag doet, is spelen met zijn dekentje, tijdens de nacht.
Question about Thano? Mail us at VagabunDOGs@gmail.com
Pregunta sobre Thano? Envíenos un correo electrónico a VagabunDOGs@gmail.com
Fragen zu Thano? Maile uns an VagabunDOGs@gmail.com